Russian River Zendo SANGHA
---

Darlene and Tony regard Sangha as perhaps the only group in any individualís life where we can be mirrored with safety and support each otherís wholehearted practice. As human beings, we are extremely permeable and sensitive to the presence of other beings close by. The activities at Russian River Zendo reflect its teachersí disposition toward this particular kind of intimacy: sitting, working, cooking, walking and studying side by side, body to body.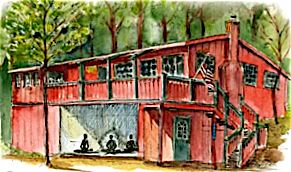 14050 Gabes Rock Rd
---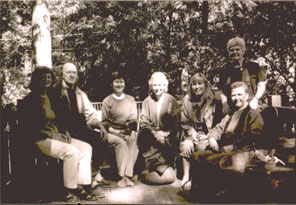 Some members of the Russian River Zendo
Sangha on a Saturday Morning

---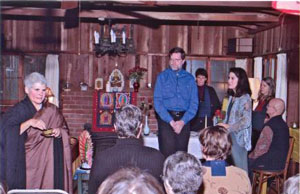 A Winter Wedding at RRZ

---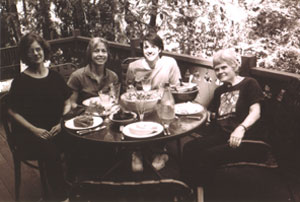 Lunchtime at a practice day
(sitting, studying, cooking, lunching in a small group)
at RRZ

---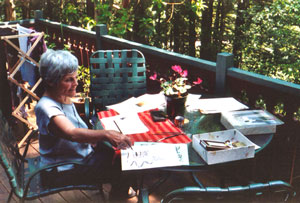 Darlene practices calligraphy for rakusus
in preparation for lay initiation ceremony.

---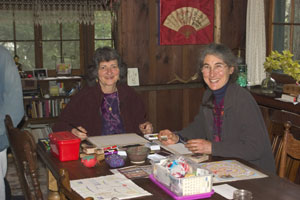 Ann and Jeannie at work on Jizos
for peace project

---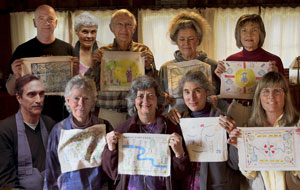 Some members of RRZ display
their Jizo flags.

---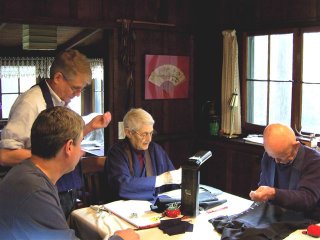 Senior Dharma Teacher Zenkei Blanche Hartman
supervises an okesa & rakusu sewing class at RRZ.

---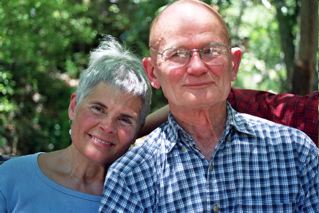 Darlene and good friend, Marvin Mercer.

---